With 17 seasons under his belt in the 358 Modified ranks, Brian McDonald has raced with the best of them. With a total of 34 years in racing Dirt tracks, Brian has seen it all and can attest to how hard racing can be to one's body. As Brian explained: "With all those years of races sometimes the old body really hurts and it isn't quite as flexible as it once was."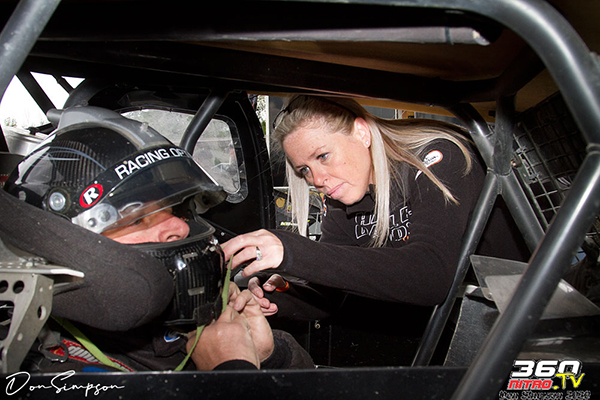 This story, however, started back in the early 80s when Brian began racing Motocross bikes around Eastern Ontario.
In 1986, McDonald, who lives just a stone's throw away from Cornwall Motor Speedway, got a taste of what Dirt track racing was all about.
In 1987, Brian began racing in the Semi-Pro Class at Cornwall but would also adventure across the International Bridge to Frog Town Speedway, later renamed Mohawk International Raceway.
Like anything for a young and ambitious driver, Brian soon moved up into the Sportsman Modified ranks and, by 1990, was racing in the Sportsman division full time.
By 1995 Brian was the top of the class in the Sportsman ranks at Frogtown, taking home the championship that year.
Soon after the 95-championship season, McDonald set his eyes on the 358 Modified division, and by the end of the 96 season, he was testing his hand behind the wheel of a 358.
The next season, Brian was racing the 358 division full time, both at Cornwall Motor Speedway and Frogtown Speedway.
2002 was a spectacular year for the now veteran driver. Brian would dominate the field at Frogtown Speedway, coming home with the 358- track championship. That same year, McDonald would capture the Canadian Nationals championship for 358s as well.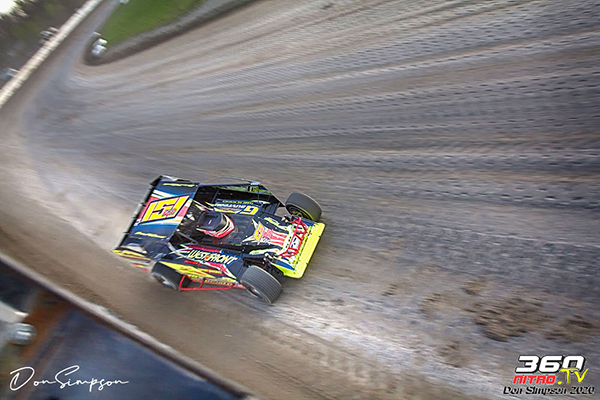 Brian would continue in the 358 division until 2006 when a change was in the cards. McDonald moved into the 360 Sprint Car series while maintaining a slight presence in the Modified as well.
For the next six years, Brain and the team were burning the candles at both ends. Help to maintain the workload at the family business, https://westfrontconstruction.com/site/, plus competing in the Sprint Car series, involved a tremendous amount of time traveling, along with continuing to race his 358 Modified.
As Brian explained: "It was just too much traveling really. Yes, it was fun racing the Sprint Car, but having to travel, let's say, all the way down to Pennsylvania or wherever as most of the races were in the US and then traveling all the way back home, then having to work all week, it was just getting to be more of a burden in the end and no fun. So I sold the cars and that was it."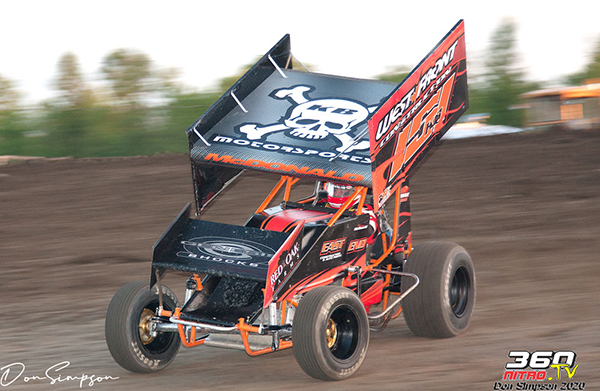 For Brian, 2013 was the full-time return to the 358 ranks and the spark for racing was back. First that year, he set a new track record at Cornwall Motor Speedway. Then he set the track record at RPM Speedway, which stood for five years. McDonald would also go on to win the Canadian Nationals series, taking home the championship title.
For the last several years, Brian stayed closer to home racing weekly at his home tracks of Mohawk and Cornwall and would sometimes venture to a special event.
Brian would finish fourth in points at both Cornwall and Mohawk in 2014. In 2015, McDonald would finish fifth in points at Cornwall Motor Speedway. In 2016, he would finish fifth in points at Mohawk International Raceway. In 2018, Brian finished fifth in points at Mohawk International Raceway.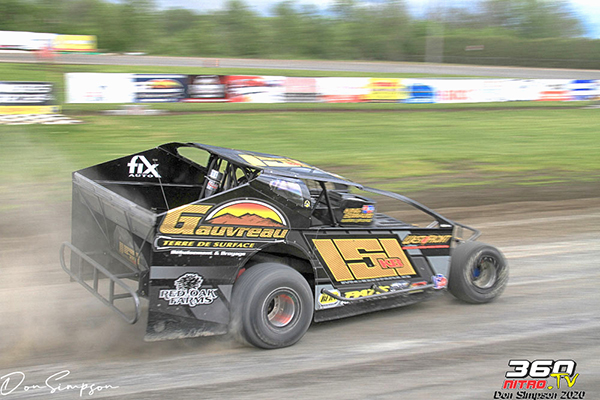 His 34-year career has seen its highs and lows but Brian has always tried to mentor drivers along this journey, Like current 358 track champion Corey Wheeler or Sportsman Modified driver Ryan Stable and Miguel Peterson, just to name a few.
However there is one group of people that will always be close to his heart, and that is the Lasalle Family. For many years Brian drove there M 96 Lasalle owned Modified at selective events in between driving his 360 Sprint Car. Brian explains: "I raced for the Lasalle's from 2005 tile 2013 in their M96 Toe car, we sure had some good times with good people, something I will never forget."
For car owner Lori Lasalle the feeling was much the same and reflects on some good times. Lori explains: "I Really liked his driving style..(and Mike agreed!! ). Truthfully I saw Brian at an autograph session one night when an adult basically overstepped a child for an autograph but Brian overlooked the person and instead pointed to the young lad that waited patiently and gave him his autograph. I really respected that, he is wonderful with kids and took his time with them. »
« He worked hard and made it fun when he was part of the team. We loved his grit and determination. Never backed down and followed thru. He's always been a man of his word. If you showed him the respect he reciprocated it back. Our personalities just fit. Mike and Brian related on so many levels even business-wise, family, etc. Brian quickly became like a brother and we just loved him and his family. I often laughed when Slims Dad Al thanked us one day for calming Brian down and how much he settled down because of us.
But truthfully Mike and Brian balanced one another. Have to say beside Jeremy( our son) Brian was the only other driver Mike lost sleepover. We have many good memories and so many laughs. Slim actually had a calming effect on Mike and Brian was always one of his closet friends. He could call and run stuff by him etc. »
So after 34 years in the sport, Brian is content in his racing which he still loves. McDonald however, is also finding out that a good day at the cottage is just as rewarding. You can hear the slight drift from racing coming into Brian's plans these days. This highly experienced driver will not be retiring anytime soon, but he may just spend a little more time at the other pleasures in life!