This past season fans saw one of the most competitive groups of drivers in the Pro Stock class with five different feature winners throughout the summer.
This year's champion Stephane Lebrun set the bar high from the start, winning the first two events followed by a second-place finish in the third race of the season. Stephane would finish in the top three eight times throughout the season
Marc Lalonde, however, answered the call taking home the Feature win on the jun16 gathering followed by a second-place finish a week later.
The group of feature winners would grow once again as C D Beauchamp who picked up two consecutive wins, the first being the last race of June.
Dave Bissonnette joined the pack with two victories' over the season followed by Dave Seguin who also visiting victory lane.
Without a doubt, it was a competitive season and the top three in points where only 36 points separating Stephane Lebrun in first and Marc Lalonde third place with Dave Seguin is second only 16 points behind the lead Lebrun.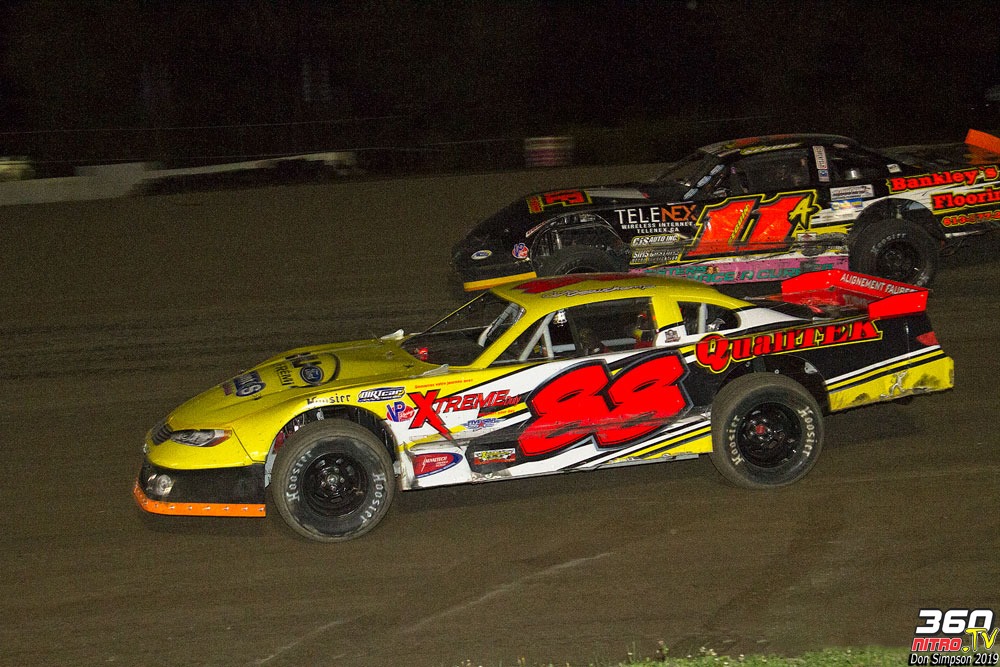 Dave Seguin explains: "These Pro Stocks are a blast to drive anyone who has ever driven one can attest to that. I'm using an older 2003 Cannizzaro chassis, which still works great. There aren't too many divisions out there where you can compete in an older car. Everything is constantly evolving or engineered every year. That's what makes the Pro Stock division so special.
"With the experience, I now have as a driver for reading the track, finding those preferred lines or even adjusting the driving style to the track conditions has improved and is important to finishing consistently. Sometimes you need to put your car where others may not feel comfortable running. These cars can be tricky to drive you never know if they will slip out from under you. You really need to know your limits and to try to run as close to them as you can. All in all the car ran superbly all season and finish a close second was a good result for us but we had a bit of a hard time with some track conditions over the season and hope to improve on that next season."
Dave went on to explain: "We are at our strongest during the dry slick conditions or when there is a minimal bite. To make a run for the 2020 championship we will need to be good no matter what the track throws at us. The competition is tough at Cornwall and you need to be on your game every night."
As for Marc Lalonde, he is coming off one of his best seasons with a track championship at Plattsburgh Airborne Speedway along with this third-place finish at Cornwall
Marc explains: "We will race at Cornwall for sure next season. With new rules and the update I am doing on my car this winter, I am very optimistic! Hard work and a very dedicated group of students should help make 2020 a great season and we are looking forward to getting back to the track."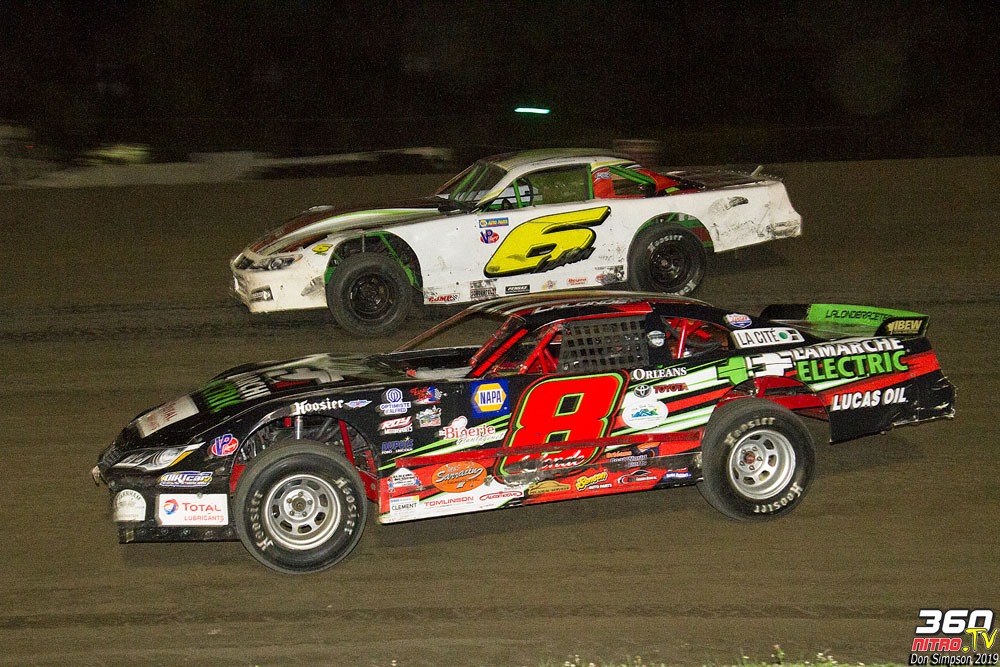 As for this year's champion Stephane Lebrun, they are already looking ahead to 2020. Stephane explains: "We will be racing at Cornwall with new colors on the car. Along with the new paint will be a new motor to be competitive as the group of racers at Cornwall are very strong. We will also race the DIRTcar Pro Stock series. 2020 is looking to be a good season for us. "
The teams mentioned are but a few of the great drive at Cornwall Motor Speedway in the Pro Stock class. Drivers Like
C D Beauchamp, Eric Jean-Louis, Bruno Cyr, Gilles Godard, and Burton Ward will all be racing hard to challenge for the Championship.
Officials at Cornwall Motor Speedway are looking forward to the 2020 season. As for the schedule for the Pro Stock division, they are looking at hosting about a dozen shows, one of which will be the DIRTcar Pro Stock series which will be on July 5th, 2020.
With teams preparing already the Pro Stock class will be once again one of the most exciting divisions at Cornwall and will surely be a fan favorite.